Number of native speakers
2.4 million
Official language in
Slovenia, EU
Minority language in
Austria, Italy, Hungary
Language of diaspora
Argentina, USA, Australia
Linguistic typology
inflectional , pro-drop , SVO
Language family
Indo-European, Slavic, South Slavic
Number of dialects
About 50

Longest word
dialektičnomaterialističen
dialectic-materialistic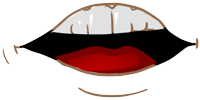 Curious word or sentence
midva
the two of us
elected as the most beautiful Slovene word
History
The ancestors of modern Slovenes were Slavs who settled a region in the Eastern Alps, the territory of today's Slovenia, South Hungary, South Austria and Nord-East Italy, starting from the 6th century. The first written evidence for the existence of the language dates back from the 10th century, when the oldest known documents written in Slovene appeared; they are also the oldest texts written in a Slavic language with the Latin alphabet. The first 50 books in Slovene were written by Protestant reformists in the 16th century; among them are the first grammar in 1550 and the first translation of the Bible. The modern literary language was born from various Slovene dialects and a tradition of writing in Slovene that dates back many centuries.
Freising manuscripts from the 10th century.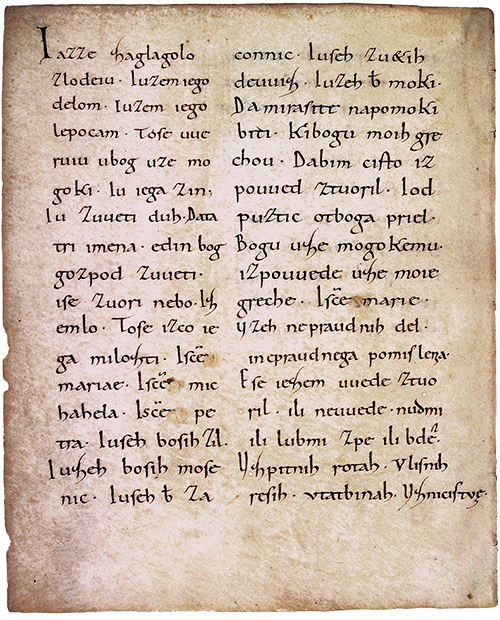 Dialects
In Slovenia, there are 7 dialect groups with 46 dialects in a relatively small geographical area. Slovene is therefore the richest Slavic language, from the point of view of dialects. There are several causes for this. The territory of Slovenia was settled from several directions. Four language groups (Germanic, Finno-Ugric, Romance and Slavic) meet in this place and each one influences its neighbours. The geographic conditions are also important, because many Alpine valleys and vast mountain forests historically were severe hindrances to contacts between peoples. All these conditions led to a rich linguistic heritage, with many local specific vocabulary and grammar forms that can be difficult to understand for speakers from other regions.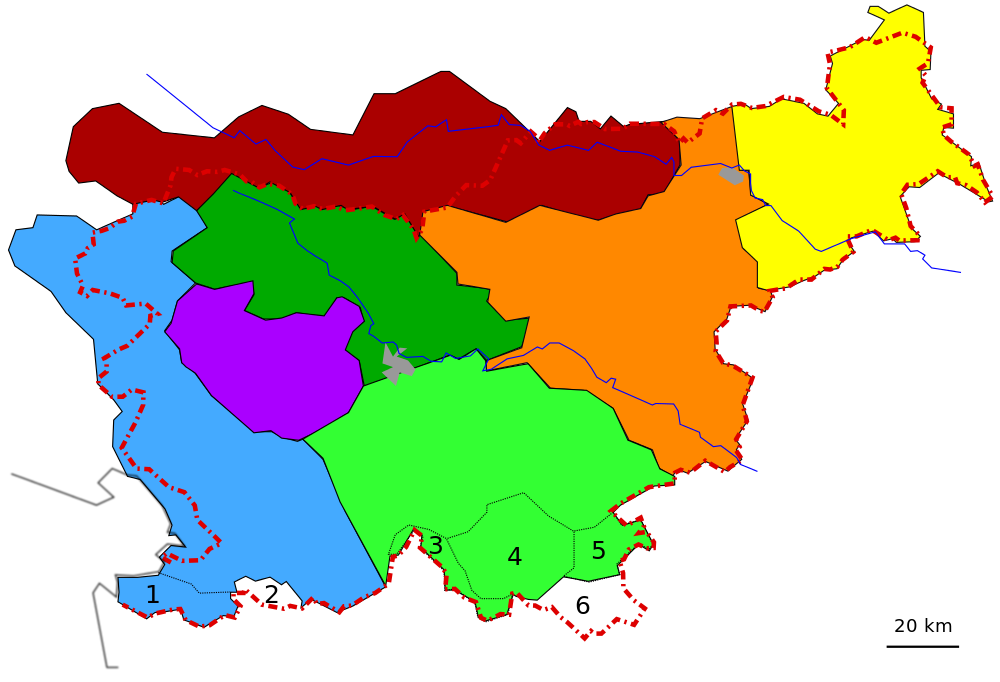 Gorenjska narečna skupina
Dolenjska narečna skupina
Štajerska narečna skupina
Panonska narečna skupina
Koroška narečna skupina
Primorska narečna skupina
Rovtarska narečna skupina
šavrinsko narečje
čiško narečje
kostelsko narečje
mešani kočevski govori
severnobelokranjsko narečje
južnobelokranjsko narečje
Writing system and pronunciation
a
b
c
č
d
e
f
g
h
i
j
k
l
m
n
o
p
r
s
š
t
u
v
z
ž
The orthography is a combination of phonetic and etymological principles with the latter being more prominent. For this reason, the same letter is not always read in the same way: for instance, L at the end of a word and after a vowel is pronounced as the English W: bil [biw]. V before a consonant is also pronounced as W: stavba [stawba], vhod [whod]. The 29 sounds of Slovene are written with 25 Latin letters, three of which have a diacritic (č = ch, š = sh, ž = zh).
The stress can be on any syllable. Words stressed on different syllables often have different meanings.
Grammar
In order to know what form a noun or an adjective should have, six cases, three genders and three numbers give 54 possibilities. The verbs can be conjugated in person (first, second and third), 4 tenses (present, future, perfect and pluperfect) and 3 numbers (singular, plural and dual). There are many irregular verbs, therefore it is not simple to know if a verb has a regular form or an irregular form that must be learned. Stress placement as well as dual and genitive forms are not only difficult for foreigners, but even the Slovenes themselves have problems with them.
The dual is a number used alongside singular and plural. If a noun refers to two people, objects or concepts, it should be declined in the dual, which is different from the singular and the plural. The dual is used not only for nouns, but also for adjectives and pronouns, and verbs conjugate not only in the singular and plural, but in the dual as well.
to go (iti)
| | Singular | Dual | Plural |
| --- | --- | --- | --- |
| 1st person | grem | greva | gremo |
| 2nd person | greš | gresta | greste |
| 3rd person | gre | gresta | gredo |
husband (mož)
| | Singular | Dual | Plural |
| --- | --- | --- | --- |
| Nominative | mož | moža | možje |
| Genitive | moža | mož | mož |
| Dative | možu | možema | možem |
| Accusative | moža | moža | može |
| Locative | pri možu | pri možeh | pri možeh |
| Instrumental | z možem | z možema | z možmi |
girl (deklica)
| | Singular | Dual | Plural |
| --- | --- | --- | --- |
| Nominative | deklica | deklici | deklice |
| Genitive | deklice | deklic | deklic |
| Dative | deklici | deklicama | deklicam |
| Accusative | deklico | deklici | deklice |
| Locative | pri deklici | pri deklicah | pri deklicah |
| Instrumental | z deklico | z deklicama | z deklicami |
Word formation and lexicon
The Slovene language belongs to the Slavic languages and retained some archaic features of Proto-Slavic that have been lost in other Slavic languages.
The most prominent archaic feature is the dual, used only in the Slovene and the Sorbian languages in Germany. The other Slavic languages have only remnants of the dual.
Another archaic feature that has been preserved in Slovene is the system of pronouns, which is very regular. Few languages have something similar.
Interrogative (K)
Demonstrative (T)
Indefinite (VS)
Negative (N)

kaj


what

to


that

vse


everything

nič


nothing

kdo


who

ta, tisti


this

vsak


every

nihče


nobody

kakšen


what kind of

takšen


such

vsakršen


every kind of

nikakršen


no

kje


where

tam


there

vsepovsod


everywhere

nikjer


nowhere

kdaj


when

takrat

/

tedaj


then

vedno

/

vsakokrat


always

nikoli


never

kako


how

tako


thus

vsekakor


in every way

nikakor


in no way

koliko


how many

toliko


so much
-

nekoliko


some
The Slovene language creates new words based on native roots, therefore it has fewer loanwards than most other languages. But, of course, it also accepts foreign words, although they are adapted to the rules of the language ("euro" is evro).
Many languages call compact discs "CDs", from the English abbreviation, but in Slovene they are called zgoščenka (although CD is sometimes used too), "computer" is računalnik, "smartphone" is dlančnik, etc.
Thematic words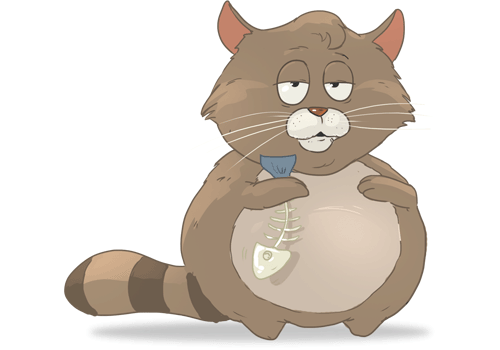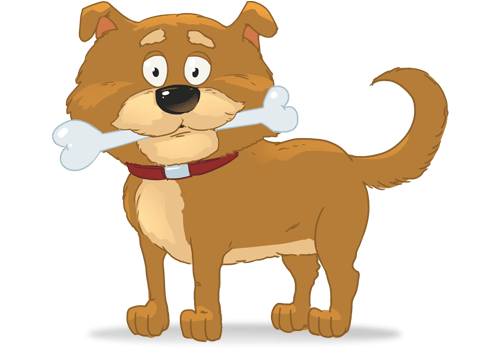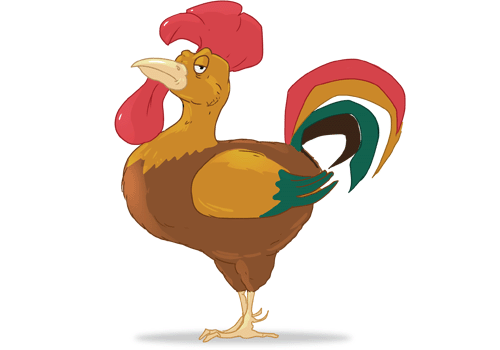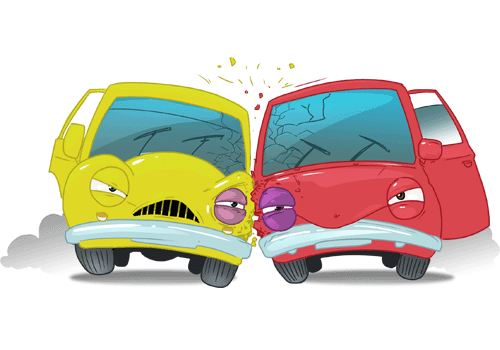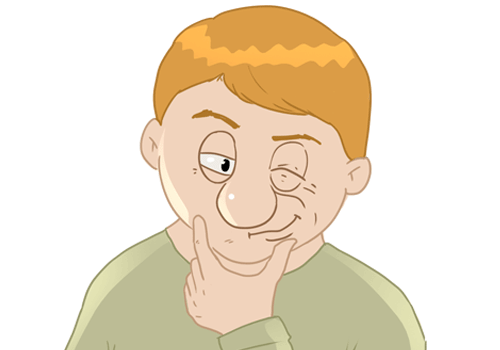 Funny or odd traditional proverbs and idioms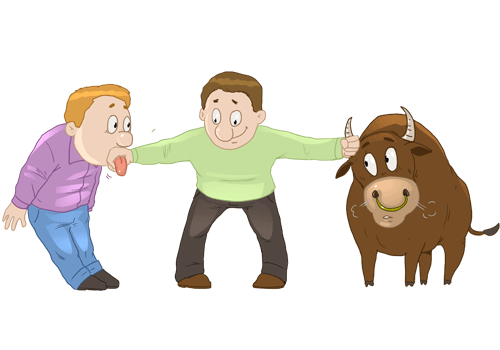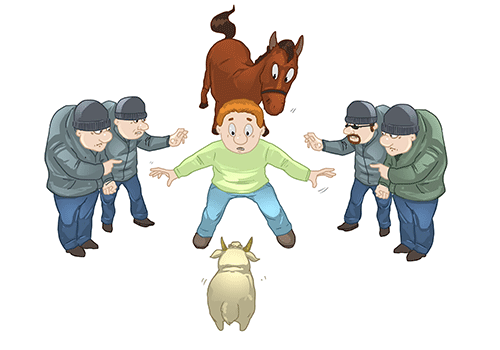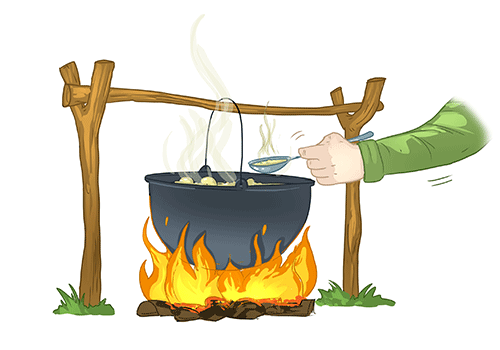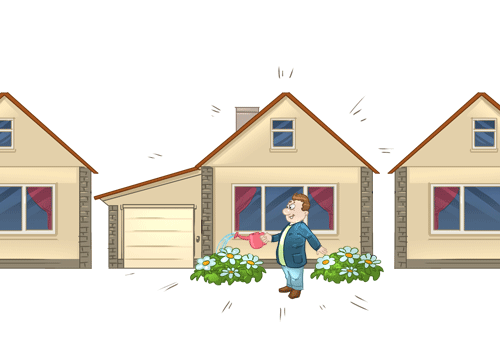 Tongue twisters